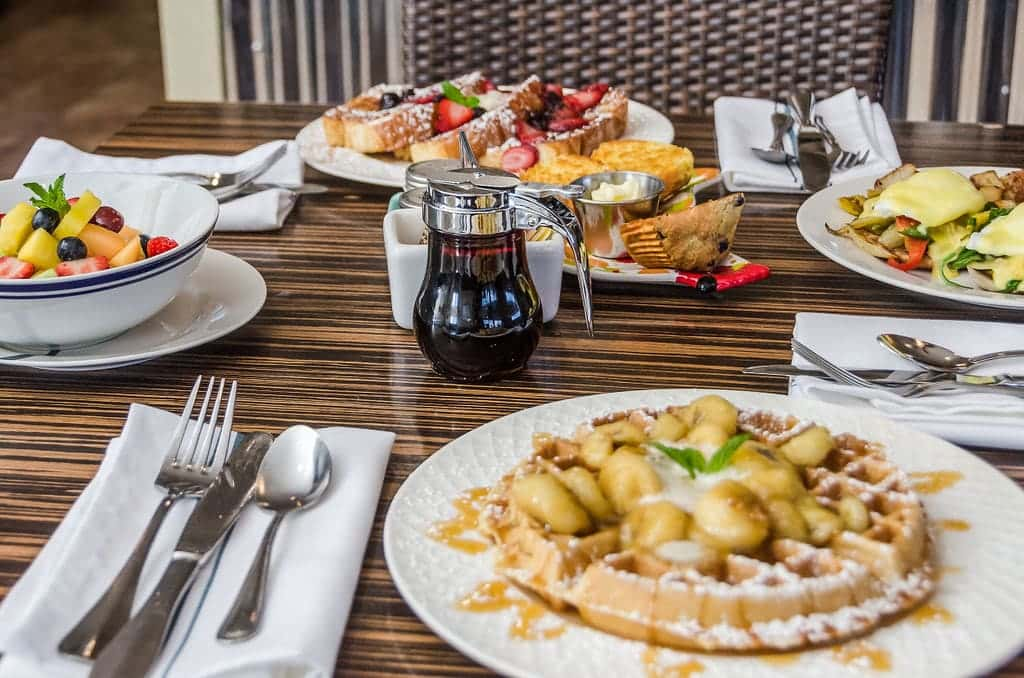 About
The Rhody Hen Café is Pawtucket's Answer to What Came First, The Chicken or the Egg?
Our story begins with two chickens finally getting together in their coop to produce an egg of an idea and that egg has hatched into a little breakfast café.
Antonio and I got started on working our way to opening a restaurant about two years ago. We originally had ideas and almost a completed food truck but found this great location on Prospect Street in Pawtucket, RI that will be more stable in running year round.
The Rhody Hen Café is a collaboration between myself, Tiffany and my amazing husband, Antonio. This was a long time coming. Both of our backgrounds include everything one could do in a restaurant- bussing tables, serving, FOH management, and Head Chef. We both could not be more excited to branch out on our own and start this culinary experience together.
Antonio and I choose to start our business in the city of Pawtucket because we are surrounded with such a beautiful diversity of different cultures and it is our hometown.
Why the name? We came up with the name "The Rhody Hen Café" because it is a take on the state bird, which is the Rhode Island Red Chicken. Also in our logo we have the state flower, the Violet, and my favorite the honey bee. I am a bee keeper, so I had to throw in our little friend, They are our main such of pollination. "Save the Bees"
What type of food? We offer home made Breakfast, brunch, lunch, fresh hand cut fries and burgers. We also offer our soon to be famous fish and chips and chowder on Fridays. Antonio and I have been making it our mission to server farm to table products such as our farm fresh eggs. We also offer a great selection of local products such as our coffee, which comes from Downeast Coffee Roasters out of Pawtucket. For our guests that can not make it in to sit and eat we do offer take out and in the near future will offer delivery
Who's involved? I have been studying culinary arts since attending Attleboro High School. I graduated from Johnson and Wales University in 2008 with an Associates degree in Culinary Arts and a Bachelor's in Food & beverage Management. Antonio has been working in the restaurant industry since he was a little boy in El Salvador. When moving to Boston , MA Antonio has worked for the many unique restaurant and cafes.
When are you open? The Rhody Hen Café is open Monday to Sunday from 7am to 2ish.
When arriving at our little café your will always be welcomed by our warm smiles and cozy comfortable atmosphere.
The Rhody Hen Café restaurant is now open and for more information please find us at rhodyhencafe.com, Facebook @TheRhodyHenCafe and instagram.