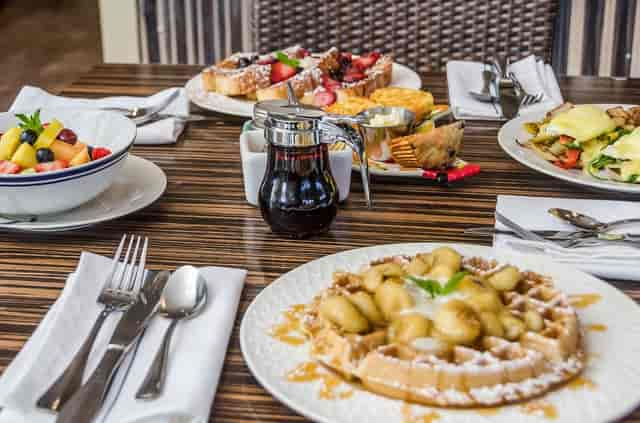 Small State, Big Plate
Pawtucket, RI
The Rhody Hen Cafe
350 Prospect Street
Pawtucket, RI 02860

Hours
Monday - Sunday:
7:00 am - 2:00 pm
LATEST UPDATES
CURBSIDE TAKEOUT

We're currently offering curbside take out.
All orders can be placed by phone. 
We will be asking for the Make, Model and color of your car. Call us when you have arrived. Please do not leave your car.

IN PERSON DINING (INDOOR AND OUTDOOR)

We will not be taking reservations. We are offering FIRST COME FIRST SERVE. 

Per Rhode Island Department of Health guidance, you can expect the following when arriving at the cafe:

We will be logging full name and phone number of the guest dining with us. We will not at this time be collecting this information from any additional members of your party.
Upon arrival at the cafe you will be directed to signage to assist you with a self screening process. All guests will be required to self screen before entering the cafe. The self screening process does not include any temperature checks, instead guests will be asked to read through a listing of Covid-19 symptoms. If a guest identifies with any of the listed symptoms within the last 3 days, they are asked to not dine and to order take out.
All guests will be required to wear a mask when visit the cafe, except of course while eating.
Just a few additional notes to help make your meal with us a smooth and enjoyable experience:

Menus will be single use, or as a green option, all tables will have a QR code that will direct you to a mobile friendly menu you can view right from your phone.

Please keep in mind we have very limited seating. If we do go on a wait, we kindly ask you once you have finished your meal and paid to leave, so that the next person on the wait list may eat. 

While we will be offering full beer, wine & alcohol service, there will be no walk up bar service – you will not be able to walk up to a bar to order a drink or order food. 


Lastly, we can't wait to see you.




COVID-19 PRE CAUTIONS

Like all members of our community, we are taking increased precautions to ensure the health and safety of our employees and our customers. As it relates to our employees:

All employees are temperature checked and logged upon arriving for their shifts
Masks are worn by all employees and proper social distancing guidelines are adhered to within the restaurant during the preparation of your meal.
Thank you for your continued support.